"What Ifs" can be maddening or never ending. Like an Alice in Wonderland rabbit hole that reveals more darkness, a person can fall further and further down, into a pit of self-doubt. Could you use a life preserver to grab onto instead?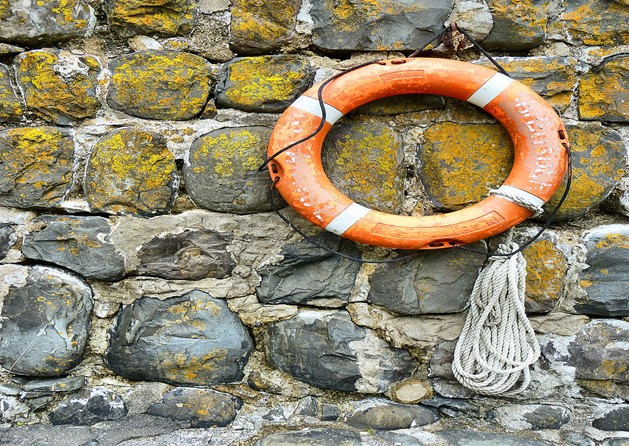 Every one of us wonders and second guesses decisions at some point, but to focus on the What Ifs in retrospect, can be self-defeating. Like a driver who only looks into the rear view mirror, s/he can't recognize what's ahead or nearby.
As a Certified Professional Life Coach, I've supported people who struggle with the "What Ifs". Although each person's situation is unique to their life, I'm offering tips that should be tried on for size, or modified with alterations.
Instead of asking "What If"… consider implementing any of these five strategies:
1. Reframe your question of doubt into a statement of positivity or affirmation. Change your wording into a statement or truth or self-acceptance. Make or find a visual or image that will be a signal and support.
2. Visualize all of the good things or results that may come about in this. Mentally and/or orally refute the worst case scenarios, and shift your thinking to anything that's positive. You may need to write it down.
3. Carefully consider what other emotions are coming into the doubts and fears. Gather your own life ring, scripture verse or inspirational quote, to help counter the negativity. Go ahead and sketch or draw it out!
4. Notice if there's a pattern or trend in your thinking of all that could go wrong. Put on the mental brakes and change direction, with a mindset that's positive. Use traffic light signals when driving as a reminder.
5. Ask for support, from one or two non-judgmental people to redirect you, especially if you begin to fixate on the What Ifs. Remember that "3 cords are stronger than two and can not be easily broken".
How much of this resonates with you? Are you willing to step out and step up? You are stronger than you think or you believe yourself to be even when working through the What Ifs. But everyone needs support and encouragment.
Let me know what your thoughts are or share a comment below. By viewing self-doubt differently, you may notice that the results turn out differently. But first, you have to take that single step to begin breaking the cycle. Will you?
Contact me at www.forwardstepsinlife.com so we can collaborate or continue the conversation. I believe in you.