The longer we live, the more we are witness to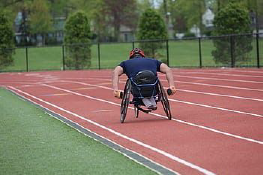 life's excitements and disappointments. How do you handle disappointments, regardless of the degree? Do you "go with the flow" or "step up and out"? Dr. Robert Kraft offers strategies for managing disappointments in this article: https://www.psychologytoday.com/us/blog/defining-memories/202206/6-strategies-managing-disappointments
Take a moment to reflect on a current or past disappointment and the way you approached it. As a Certified Professional Life Coach, I encourage you to consider Disappointments as an opportunity for Discoveries! What might be learned in this process? Could it be a blessing in disguise? A new faith walk?
Breathe deeply and consider four adaptable strategies to help shift disappointments into discoveries.
1) Get outside your head and into your heart. Acknowledge the disappointment. Use logic or reasoning as if talking with a friend. Be your own best friend. Allow sadness to be expressed.
2) Verbalize the pros and cons...in whatever form is preferred: self-talk, journaling, speaking, listing. By giving yourself a venue to articulate disappointments, it allows a place for affirmations to exist.
3) Open your mindset for growth possibilities. Ask: "What is most important about this? How else can I adapt?" Be willing to change your dark lens and turn around to find positive potentials.
4) Identify a current or future activity that your energy can be redirected toward. Anticipate the discovery of a family gathering, movie nite, trail hike, new game, book, language or friend time.
Please feel free to reach out and share your reactions to this blog post or contact me for more support at www.forwardstepsinlife.com or [email protected] Sliver linings are rising through the clouds!